Circular Clothing is the Future
A Pioneer Project for a Better Planet
2021.2


A zero-waste textile industry in which resources are used in a closed cycle is the goal of the initiators of CIRCULAR CLOTHING. With the help of the innovation partner Migros Pioneerfund, the certification partner EPEA Switzerland and the knowledge partner STF Schweizerische Textilfachschule, this project was launched in June 2021. It offers Swiss textile labels an attractive platform for collaboration and access to a joint Cradle to Cradle® supply chain and Cradle to Cradle Certified® certification.


Re-think circular clothing

Small and medium-sized textile labels face major challenges when it comes to sourcing circular materials. This is due to small production lots, limited human and financial resources and a lack of information. This is where the pioneering project CIRCULAR CLOTHING comes in: it offers Swiss textile labels a platform to work together on materials that are safe, healthy and circular. Thanks to this cooperation, a network is to be formed that builds up the necessary purchasing power to access suppliers who offer the appropriate materials and finishing technologies.

From linear to closed product life cycle
The CIRCULAR CLOTHING project focuses on five steps in the product life cycle and on the final closure of the cycle:
1. Circular design:
knowledge transfer in the form of a toolbox with material samples, a guide, workshops and lectures.
2. Access to safe materials:
sharing a Cradle to Cradle Certified® supply chain and building the necessary purchasing power.
3. Cradle to Cradle Certified® together:
Collaborate and provide access to a Cradle to Cradle® umbrella certification.
4. Use & Reuse:
Share knowledge and access rental, second-hand and upcycling services.
5. Back to earth:
access to return logistics, i.e., all operations from product and material reuse to industrial composting facilities.
Each step holds great potential for change towards a circular textile system. With a practical USE CASE, the challenges and corresponding solutions on this circular path are also shared.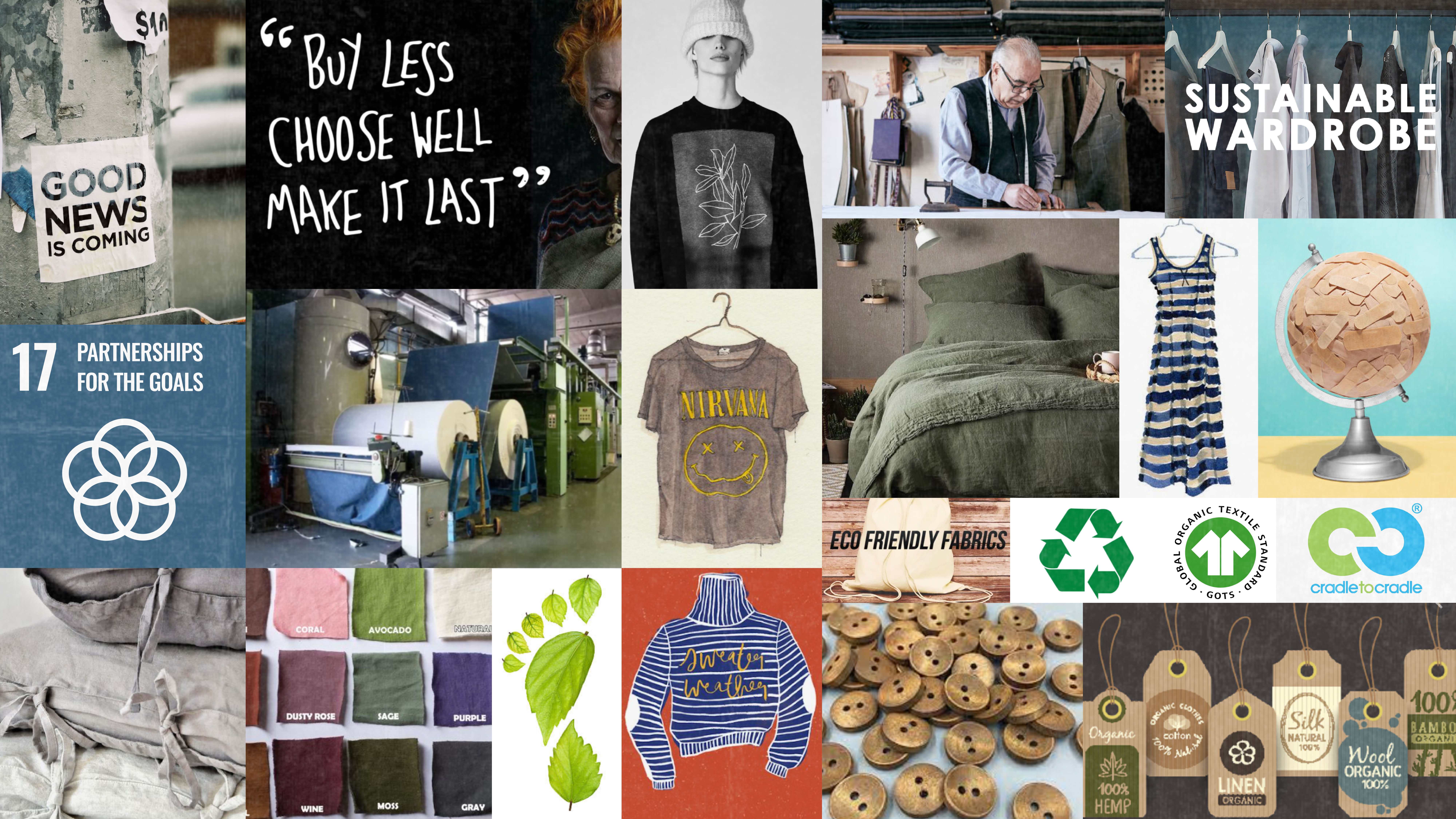 Visionary and based on partnership


The CIRCULAR CLOTHING project is made possible by the Migros Pioneer Fund. The certification partner EPEA Switzerland and the knowledge partner STF Swiss Textile College are also important strategic partners in driving this paradigm shift in the textile industry.
Last but not least, as a sparring partner Strategic Communication & PR, it is a great pleasure for me to contribute my proven experience in Cradle to Cradle® projects and start-ups and to share the vision of a zero-waste garment industry with equally committed women, respectively to accelerate the paradigm shift in fashion towards more social and ecological responsibility.
www.circularclothing.org