Circular Clothing X HSLU
Project Work with DMI Students @HSLU
2022.1
Sharing knowledge to go circular. What could foster engagement to achieve change? This was the starting point of the project work we initiated with the DMI students at HSLU in their 3rd semester class "Developing Design Strategies".

CIRCULAR CLOTHING asked the students to detect Small Swiss Textile Labels and analyse their information gaps, needs and expectations towards more sustainable products using circular economy. Which ones are the early adaptors? Which labels come after?
Based on these findings, the students elaborated proposals for the CIRCULAR CLOTHING guideline using a human-centered approach.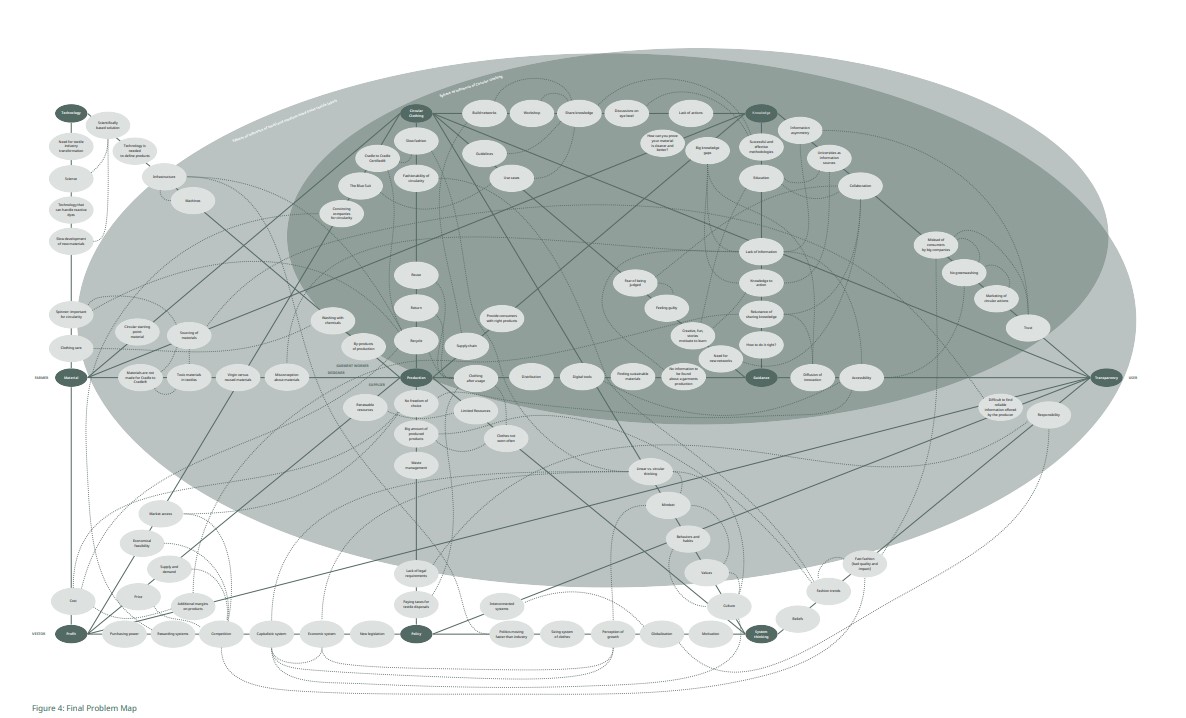 After elaborated research and analysis 6 complementary proposals were presented by the DMI students.
CIRCULAR CLOTHING considers to implement these 6 proposals with the following priority:
1) ONLINE TOOLKIT, INCLUDING IMPACT ANIMATION
2) ONLINE PRODUCT ASSESSMENT REPORT
3) ONLINE MATERIAL, EXPERIENCE + PUBLICATION LIBRARY
4) EDUCATIONAL PROGRAM (WORKSHOP PACKAGES, ADVICE FROM EXPERTS,
CERTIFICATE) + ONLINE LEARNING HUB
5) MENTORING IN THE DIGITAL SPHERE + EXTENDING TO PHYSICAL WORLD
6) PHYSICAL GUIDE AND WORK BOOK, INCL. SWATCHES TO ORDER
By providing the DMI students the relevant information's and giving them the chance to work on a real case, the expectations of this project were more than met - for the start-up CIRCULAR CLOTHING and for the DMI students. And for me initiating and accompanying this project a win-win-case at its best!